We planned a short getaway to Genting Highlands on 1.5.2014-2.5.2014. Its cool climate weather makes it a perfect getaway from the hot and humid weather in Penang. It is worthwhile to bring children up the mountains for a short getaway.
It was our fourth visit. It has been ages since we came up here. The last time we had been there must be eight years ago. After check-in, we had a walk around Genting Highland. Genting Highlands was not changed much over the years except the interior design. Outdoor theme park at Genting highlands was closed for a complete revamp to morph into a 20th Century Fox theme park. It will be transform to a fresh look in the future.
Do you see the monumental replica of the Statue of Liberty behind us? A cool and modern version of Statue of Liberty.
Statue of Liberty on motorcycle. The lit up decorations were definitely different such as a mini
tower which was covered in LED lights.
There is a maze of restaurants, fast food and cafes in Genting. Food overall was over priced. Nothing to shout about the taste. Finally, we decided to have a buffet dinner at First World Cafe. It is located on 3rd Floor of First World Plaza.
The interior is brightly lit. Very spacious. It can accommodate a total of 2400 persons.
We left with full stomach after enjoying buffet dinner. Food from Western, Chinese, Nyonya, Japanese and Malay are served.
Boneless and skinless chicken breasts
on the grill.
You will never be short of dining selections at this hugely spacious buffet eatery. Only RM30 per person. You need to make payment for buffet dinner at a special counter.
At night, dad and mom went to have a look inside the Casino. Girls, gamble is all about losing or winning. Gambling was not our purpose here. There were a lot of Chinese around the table. Some won and some took their loss without loosing their face. A heap of money was changed again. Smoking was allowed in most of the venues. Air was not pleasant at all.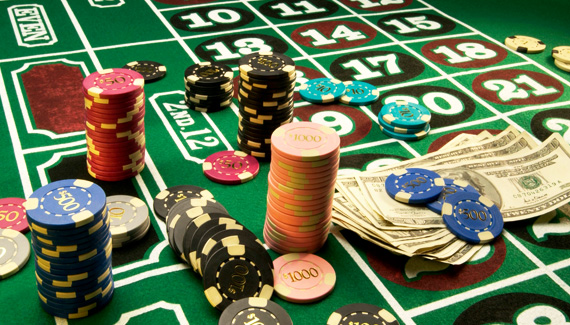 Girls, say no to gambling. Obviously people gamble to try to win money. For the love of money is a root of all kinds of evil. The bible clearly teaches that wealth should be gained from honest labor.
After dinner and venturing around, we decided to have coffee at Starbucks. We ordered Latte Halzenut Ice and Chocolate Cream Chips. It is good to sit down in the cool air and enjoy a cup of drink.
A Hazelnut Latte which make you smile. Very unique atmosphere but packed with people.
We visited Ripley's Believe It Or Not museum on the second day. Ripley's is an interesting place to introduce us to a world less known. Ripley's is founded by Robert Ripley. There are many incredible collections of art works in this museum. The entire collection of the things that Ripley collected during his travels around the world is just breathtaking.
If you have never been or seen this exhibition. It is a must. Pay a visit to Ripley's Believe it or Not. Admission is reasonable- RM22 for adults and RM18 for children. If bundled with haunted adventure, ticket costs RM35 for adults and RM30 for children. It operates daily from 10:00 am to 10:00 pm.
The worlds tallest man standing at about nine feet.
A wolf girl who brought up by wild animals.
A car which was covered with 20,000 24K gold plated Canadian pennies.
The Jivaro Indians of Ecuador claim their enemies' heads as symbols of bravery.
The largest shoes in the world. A big difference between two shoes. This is what the Chinese describe as 小巫见大巫.
Antique child's dentist chair which was built in 1904.
A torture chair. The Chair of torture was a terrible device of the middle ages.The time of death greatly varied ranging from a few hours to a day or more.
Please look at the huge pile of books about to topple down on dad's head. This is unbelievable.
An art drawing on a grain of rice. The content of the drawing is all related to the bible scenes of Adam and Eve. Although it is impossible to read this rice grain letter with the naked eye, it is quite legible when magnified. Really unbelievable.
It is worth to pay a visit to Ripley in Genting. We had a great time here. Lydia and Priscilla, one of the greatest blessings of a fulfilled life is to have a loving family. An amazingly loving marriage and a happy family are gifts from God. Mom has been blessed with a very supportive husband and two great chidren.